Get the Arkivy Legal Matter Management software to better manage legal matters
Lawyers can finally focus on the drafting and strategy
We are launching in the coming weeks!
Book a demo with us to try it out for yourself. Subscribe now and enjoy an additional 3-months free premium features.
Your future dashboard

to manage your legal work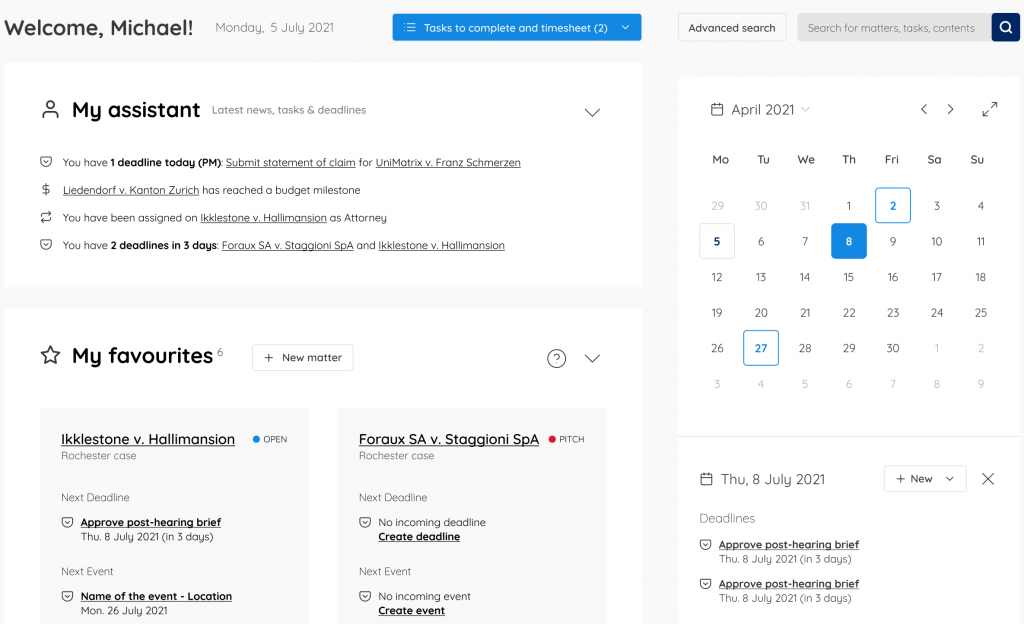 It pays for itself:
keep track

of all tasks and never forget to

timesheet
Timesheet tracking
Deadline management
Legal matter management
Budget & reporting
Key reminders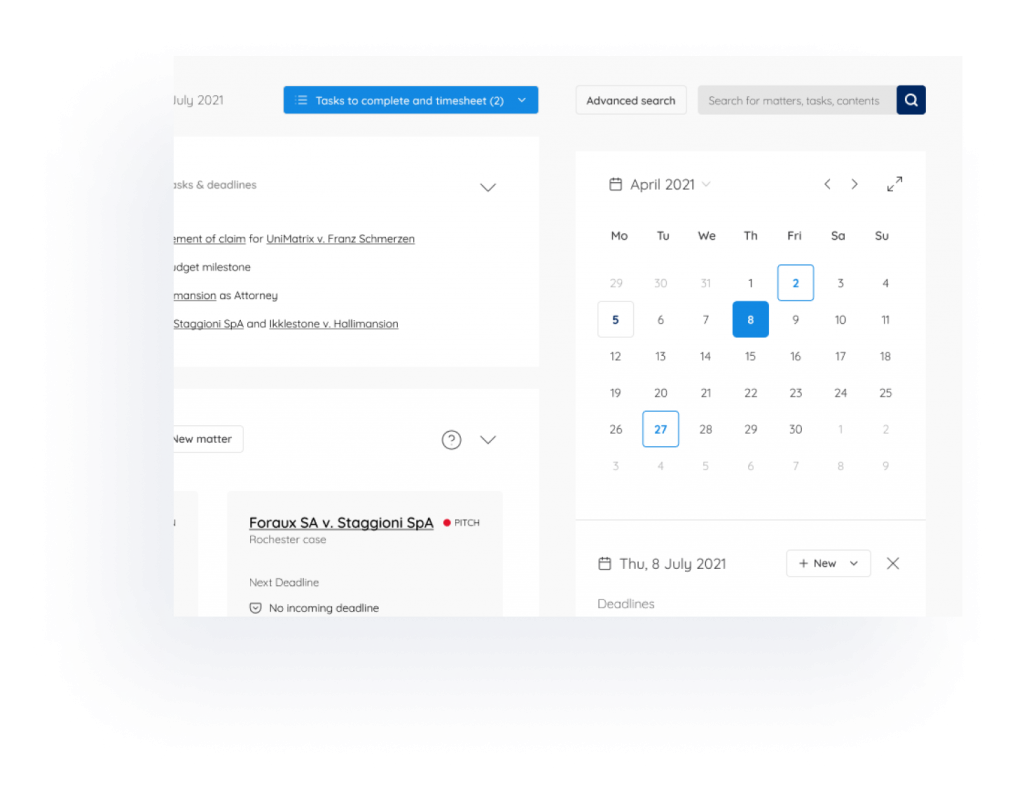 Quick
overview

of

weekly work

and powerful

search features

to find the right information
Powerful search tool that also searches case files
Immediately access relevant files
Document Mark-up and management
Great collaboration & teamwork
See the tool in
action

with
a

legal matter
or, call us at +41 44 214 62 88 with any questions
Choose who can access what information
Complete information security strategy
Reporting for clients, oversight and accounting
Easy access to timesheet for invoicing
Powerful admin, security and custom tools for law professionals
No more Panama Papers!
or call us for any question